Digital Business Cards are a digital representation of a traditional physical business card that can be shared and stored electronically. These cards typically include a person's name, title, company, phone number, email address, and website. They can be shared via email, messaging, or QR codes and stored in digital contact managers.
Using digital business cards helps reduce paper waste and makes sharing and storing contact information more accessible and efficient. Additionally, digital business cards can be updated in real-time and can include interactive elements such as videos, images, and links to social media profiles.
Digital Business Cards are a modern and effective tool to help you network and grow your professional connections.
Here are five ways in which digital business cards can help boost your networking efforts:
Accessibility: Digital business cards are stored electronically and easily accessed through a smartphone or computer. You can easily share your information with others without having to hand out a physical card physically.
Customization: Digital Business Cards can customize your information, adding personal touches such as a profile picture, a personalized message, or even a link to your website.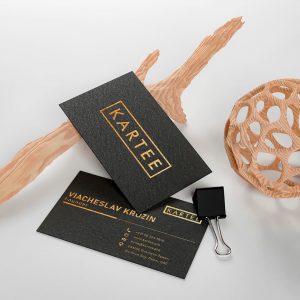 Cost-effective: Unlike physical business cards, digital business cards are free or cost a fraction of the price. In addition, you can create and distribute unlimited digital business cards without worrying about printing and shipping costs.
Analytics: Many digital business card platforms offer analytics, so you can track who is viewing your card and when. It helps you understand which networking efforts have the most impact and adjust your strategy accordingly.
Environmentally friendly: Digital business cards are more environmentally friendly than traditional paper cards. They eliminate the need for paper, printing, and shipping, reducing the carbon footprint of your networking efforts.
In conclusion, digital business cards are valuable for anyone looking to network and grow their professional connections. They offer accessibility, customization, cost-effectiveness, and analytics and are environmentally friendly. So, using digital business cards in your networking efforts is a good idea today.
If you are looking for a Real Estate Digital Business Card, contact KARTEE today! Earlier, you needed to make thousands of paper business cards in a printing place, which took up an area in your wallet, and after use, they were typically tossed away.
The time of paper has expired, and now your wallet can include only one or several business cards for all occasions. Therefore, it is time you switch to digital business cards, and it'll be better if you do with KARTEE.