Networking is a crucial aspect of sales, as it helps you build relationships with potential clients and partners. However, traditional business cards have limitations, such as easily being lost or forgotten. With the advent of technology, a new solution has emerged: NFC Digital Business Card (Near Field Communication digital business card).
An NFC digital business card is a virtual business card stored on an NFC-enabled device, such as a smartphone. When someone taps their NFC-enabled device on your NFC digital business card, your contact information is automatically transferred to their device. As a result, it makes exchanging contact information faster and more efficient than traditional business cards.
Aside from being a more convenient way to exchange contact information, NFC digital business cards also offer several benefits that can boost your sales:
Increased brand exposure: NFC digital business cards allow you to include more information about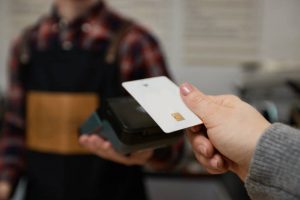 your brand, such as your company logo, website, social media links, and even multimedia content. This increased brand exposure can help you stand out from your competition and make a lasting impression on potential clients.
Better follow-up opportunities: With an NFC digital business card, you can track who has tapped your card and when. This information can help you prioritize your follow-up efforts and target your outreach to the most interested prospects.
Personalized experiences: NFC digital business cards allow you to create customized experiences for each recipient. For example, you can include a tailored message or offer specific to their needs. This personalized approach can help build stronger relationships and raise the probability of making a sale.
Sustainable Business Cards: NFC digital business cards are highly eco-friendly as they can be stored in your smartphones and other gadgets digitally and do not require paper.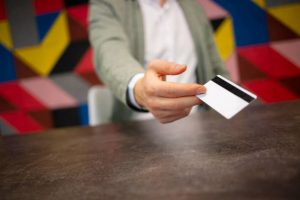 Improved lead generation: By tracking who has tapped your NFC digital business card, you can identify potential leads and target your follow-up efforts to those most likely to be interested in your products or services.
In conclusion, NFC digital business cards are valuable for sales professionals looking to increase their brand exposure, improve follow-up opportunities, create personalized experiences, and generate more leads. If you haven't already, consider switching from traditional business cards to NFC digital business cards to boost your sales and stay ahead of the competition.
Therefore, if you want to switch to more Eco-Friendly Business Cards, then NFC digital business cards are the way to go! You can find precisely what you are looking for at KARTEE, so give us a call today.